Real Facking Toilet
Real toilet humiliation, piss and shit in the mouth! My human toilet eating everything I drop in his toilet mouth. I am pissing and shitting inside his mouth and make him swallow. He is just a facking toilet and nothing more so don't be sorry for him!
Full Pack For The Pimple Slave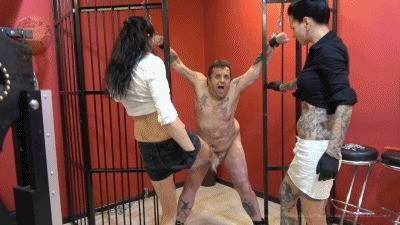 I really like this animal, he can not protect his little balls if we box and kick with full power. Ha, what a fun. 😉 After the loser holds the balls and is completely finished on the ground, we piss in his mouth, he has to drink all and gets some whipping on his balls.
Astrid Car
This is one of earlier Movies with one of our most sadistic Girl. After this Movie, the Slave simply refused to work with her ever again. Some Scenes had to be removed from the Video, to even be able to sell the Video. The Moves is not in HD. English Subtitles