Long Stinky Shit
I have a Giant Smelly Shit and I want to see it inside your mouth. Fortunately, I have a toilet and I use it in everyday life. Shortly I'll fill his mouth with my long thick turd because my shit has an inexpressible flavor and excellent taste. Of course the slave will have to eat everything!
Oishi Sayaka Pooping 2
Oishi Sayaka spreads her pussy lips and releases an explosive loud shit that flies 1 meter away. She pushes again and some more shit leaks out her asshole. Once again she displays her natural facial expressions as she strains to push the shit out. At the end she laughs at how far the initial shit explosion flew, including the cameraman's head! Multi-angle views.
Princess Mia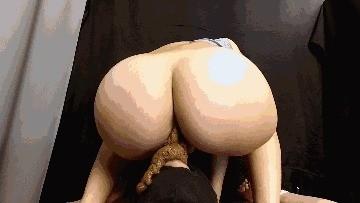 The best!Mia and Toilet Slavery Scat Piss Smearing Facesitting.The best!Mia and Toilet SlaveryMia Scat Enema Farting Facesitting