Are You Ready Toilet?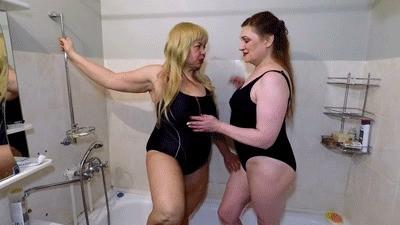 I had prepared, for my girlfriend Lady Laura, a toilet slave who had to eat our shit. We took a shower with Lady Laura and played, teasing the toilet slave. He dutifully sat in the corner and waited for his fate to serve us in the toilet.. Then we took turns using the slave mouth as a toilet.Are you ready to devour huge poods of shit? But you have no choice. If you become a toilet, this is your fate and you should be proud of it. The slave struggle and wriggled, but that did not interest us and he had to eat all our shit. In between, we humiliated him verbally!
Smear Of My Shit
In this video you will see how I shit on the toilet slave. Big fat turd on the slave's body. I smear my shit by legs and ass. Toilet slave very happy by sweet treats from Mistress. I am pleased shitting to everyone who wants to be smeared of my shit
Mistress Anna – 7 Days 7 Shit
7 days of shitting huge shits in my toilet ! This would be your breakfast every morning if you are a hungry slave ! Send me msg and tell me wich day you love the most !