Massive Night Shit
Goddess Panther had stomach aches at night, she went in the toilet and pooped first fat big long turd and after a lot messy turds while she masturbated her wet pussy.
101 Days Of Shit – Part 3
My ass letting out endless stream of scat; hard, soft, big, long and golden streams!!!Over 30 minutes of scat releases at increasingly more appetizing angles and a handful of farts + piss shows. This is what happens in my bathroom on the daily and your mouth is invited.Part 3 of 3Add me on Snapchat and Twitter: @MistressOfYou
Eating Miss Cinnamons Shit Dog 720p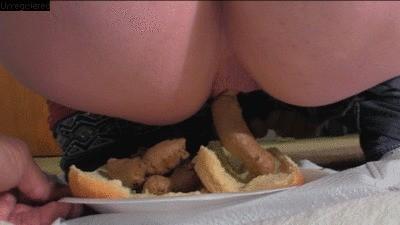 Big booty goddess Miss Cinnamon interupts the toilets lunch of hot dogs with a meal of her own and replaces the hot dogs with her shit logs for the toilet to eat. What a great meal for any toilet slave to eat. Will be available in 1080p HD 720p HD WMV, Ipad 720p HD and Iphone/Ipod formats.