Toilet Slave Hidden Part 4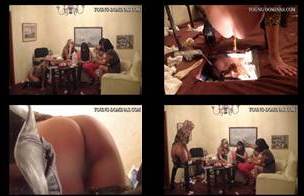 Girls Uses Man
Acrobat Chick Scats For Cash!
Times are tough when there's no work around; it's a lean season for acrobats nowadays! So to help pay her bills, she takes gigs that offer easy cash with no strings attached. All she has to do is to get naked and shit on the bowl or floor or whenever the benefactor wishes. Once you get over the disgusting business of dealing with your scat, it's actually a cool arrangement!
Diarrhea In Hosiery Running Through
Godess was alone today but her asshole must be empty somehow . ., she put in a hurry a pair of pantyhose on her and she put the camera on and fill the hosiery with a slimmy diarrhea. nice clip by herself.