Big Shit For My Toilets
You're a hungry toilet, isn't it? Get under my asshole and open your mouth, I keep faith that you is just my Toilet and must eaten all my Hot Shit! ? Today is a good time for you, slave! Straight from the source! I tease you a little bit before sitting down and hovering this thick full ass over you face. I have too much shit and now it will be inside you! Everything I ate will go through your body. Open mouth wider and take it all in! A good slave eats up all my shit!
Suck Spandex Shorts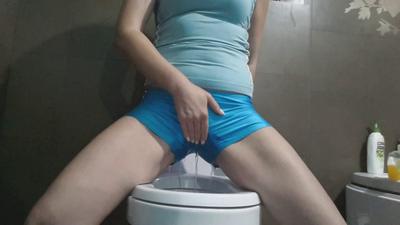 Sexy rubbing pussy and naughty peeing in sexy blue spandex shorts, teasing you with wet shorts and letting you to suck my pissed shorts!
Eat Excrement Goddess B28
This is a dramatic story, mistress at home and rest. Slave secretly licking the goddess of silk socks, then was the goddess of slapping penalties. She orders the slave to do the licking his heels Drink urine eat excrement, trample the slaves of the penis.