Ebony Scat Princess Is Getting In The Groove!!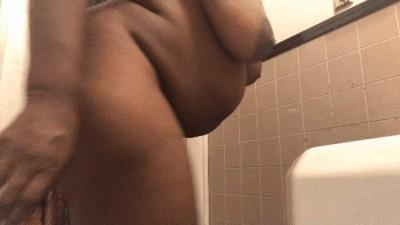 Ebony Scat Princess Is getting back in the Groove!! This is one of the Original ebony scat models in the early days of scat oriented stores. She made the content that I love for beginner scat fans and for more advanced scat lovers too. There were very few that catered to both back 10-12 years ago. Fast forward to 2018, and not only is one of my favorites back in teh game, but she has teamed up with me to bring exclusive new content!! One thing hasn't changed – that ass is still big as hell!! Anyways Enjoy as this Princess is back to claim her seat in the royal court!! Enjoy two great clips as she shits a ton!! In the first, enjoy a standing dump and she pushes out a muddy, runny load. What a pile she left on the floor!! In the second she sits that big ass on the bowl to push out even more! This time she pushed out big logs into the bowl, squatting to show them shooting out her ass. THen enjoy when she stands up and spreads to show off her dirty asshole!! Two Great clips from one of the very 1st to do it!!
Shit Soft Long Sausage And Very Blurred
In the morning i play with my big Boobs,then i must shitting,…..a very long and soft sausage!! Then my Ass,my Rosette is so much blurred!! Come and lick my Asshole clean!! now please…..
Pooping At The New Gym!
I'm about to workout when my stomach starts to make funny noises and I have to take a poo in my new gym on campus!