Feeding Shit Collection 2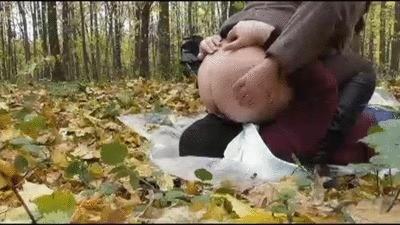 Feeding shit collectionOn the eve of the holidays, I want to present my dear fans and viewers, a collection of films. You are waiting for the 4 films I over and over again, more and more feeding slave, my shit is, the total duration of an hour. It includes some of my favorite moments of nostalgia. After all, that's when my path to You my dear viewers began. I wish you a pleasant stay and good mood when watching. PS.: we can be viewed on any gadget or electronic media. With love, my dear fans and spectators. Happy holidays!1.How it all beganI was walking through the woods and saw a guy that seemed familiar. Calling it I just made sure that I saw it on the website BDSM toilet slave. I decided to use it directly in nature. He was afraid that he knew, but couldn't resist my onslaught. I put him down and shit in his mouth, and then I realized that I like it. And since then he became my Toilet Shit eater2.Eating shit collected for 2 daysToday I made dinner for the Toilet Shit eater. I have collected shit for 2 days and he will not leave until all not to eat. I like to feed him shit. I want to teach him eat everything what I and my girl friends going to feed him. It's time to start training eat is a lot of crap!3.Shitting in mouth, smeared shit and fedI waited for this moment, wanted to shit in your mouth my Toilet Shit eater. All the same in our lives get used to good things fast and lively toilet is essential. Pleasure from the fact that you're shitting in the mouth, a living man can not be compared with anything! Anyone who doing they knows. I pooped, a lot, and sat on his toilet mouth, he swallow fast, the feeling of warm shit in the crotch so perfectly! Understanding that he is under you can't breathe and swallow quickly so butiful… uummm… I did it and I always doing shitting in my living toilet as much as possible!4.Punishment by shit. all eatI was getting ready to feed my toilet-shit eater this morning, waiting for him, and he was 4 hours late. Of course I couldn't hold that amount of shit myself, I poop in the Bank and decided to teach his naughty toilet mouth. He apologized and begged, but I was adamant and still stuffing all my shit.
Goddess Anita – Hard Fucking Then Shitting
Today Goddess Anita have time to play hard and she call one of her toilets to use him hard. She humiliate him, use his ass and mouth for her dirty pleasures and also pisss into his throat and oblige him to drink all. She strapon fuck him with her huge Strapon and also she shit directly into his open wide mouth. Slave was allowed to cumm at the end as a reward that he pleasure his Goddess.
Eat My Shit Off My Feet Foot Fetish Scat Slave
I just made a huge mess in my pants and you, sick pervert, are going to help me clean that mess. Since you like my feet so much you are going to eat my shit directly from my feet. There is a lot of undigested foods in my poop, it has to be digested again. Stick my shit covered feet inside your mouth and clean them up!I bet your cock is hard right now cause you are such a perverted freak. Why don't you stroke your dick while you suck the shit off my feet? Tell me how much you like to suck your Mistress delicious caviar directly from her perfect size 11 feet. My goal for you is to make you survive just by eating my shit and drinking my piss. Imagine beeing fed everyday directly from my holes. Before that happens you have to prove me you are a very dedicated slave and suck my shit from the dirty bottoms of my body.All that shit has to end up in your filthy mouth. I want your face to smell like my nasty shit. You have to remember that my feet will always be your priority. You are not allowed to cum before I'm totally satisfied with your work. Will I let you cum?