Toilet And Bidet Service – 2
I pee in my slave's mouth and he must drink it all, when I finish he must clean my wet pussy with his tongue!
Peeing In His Mouth
Peeing in his mouth (JJ000459)
Francesca's About To Burst!! Pregnant Peeing, Pooting, And Ploppage!!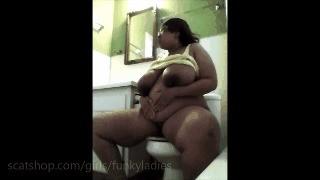 Francesca is back!! She?s been gone for a minute as she has been expecting her first born. But before she gave birth to her newborn, she decided to drop a few pieces of shit off in the pool for all of us to see!!! Enjoy as she pees and lets out some Massive Farts. She was a little constipated in a few clips, but once she found sweet relief it was floodgates open!! Francesca hits you with her usual great grunting and straining. The Farts are a epic as ever as well!!! Those already massive breasts of hers are even fuller now! Enjoy as she rubs on those massive jugs as she tries to squeeze out the farts and logs! A great set of clips from Francesca.