Slave Swallows Part 2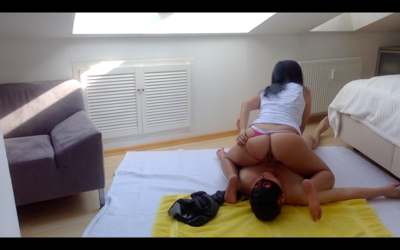 My slave is already lying on the floor as I enter the room. I have too poop really badly! I pull my pants down and sit straight on him and start immediately. This is a huge load! I stuff it in his mouth! He has to swallow again. He's chewing and chewing. I have no mercy! It smells so bad. I realize that there is something else thats coming out of my perfect body: I put my finger in my throat and start puking. So wet and messy!
Detailed Show Of My Shit
As always, I make a big pile of shit. But I want you to be able to consider this wonderful pile in more detail! Look carefully – that was a cutlet, and it was spaghetti and a salad!))
Piss Goddess Prepares Soft Drinks For You!
There is only so much golden nectar that any mistress can supply in a day. Especially for a busy mistress with multiple mouths to feed. She needs to make sure there is enough to go around for everybody. So after depositing her delicious juice into a container, she carefully measures her nectar so there is enough for everybody. This goddess has a heart of gold!