Morning Turd Sniffing Toilet Paper And My Asshole Is Burning
I enter the bathroom cause I have the urge to poop. My asshole is full. A turd comes out slowly from my asshole, what a relief! I feel there could be more shit inside so I push again. I ate a lot of hot red pepper paste in the last 2 days and my asshole is burning a lot. You can see the pain on my face. There was also a lot of tiny pieces of hot red pepper stuck in my poop. I start wiping my ass, look at my dirty toilet papers and sniff them. Yuck! I take the camera to show you the inside of the toilet bowl, my dirty toilet paper and then show you my dirty asshole. I wipe my ass again, stand up and flush the toilet.
Poop In Seductive Tights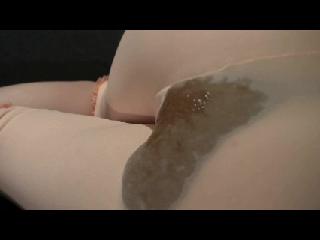 Hot baby is pooping while sleeing, come slave closer,sniff her farts and shit in those sexy seductive pantyhose tights.
Slave In Cage To Be Our Toilet Part 6
Girls Uses Man