Exclusive Shit! Princess Mia – Humiliations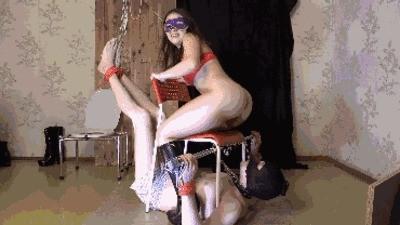 1.Scat Kiss Ass Smearing Bondage2.Scat.Toilet Slavery.Lick ass.SmearingThe girl feeds her dog with her delicious shit. She places him on his knees, ties his hands; she lies on a table in front of him and undresses opening her vagina and ass. First, she makes him lick between her legs. She groans and smiles, getting nice feelings because of his humiliation. Then she shits into his mouth, makes him chew and eat shit. She pisses on his face and laughs. Then she stands up and smears shit on his face, she laughs while the slave gasps, mumbles and vomits.
2 Mistresses Shit On Slavery Girl Louise
Suzan and marc present :Scat girls and Slave Girl Louise Hunter The twi German Mistress shit on Louises Mouth- smear all over her Body and on her big boobs- she love it and is happy.Produced by Suzan and Marc
Pretty Babe Had Extreme Diarrhea!
She was driving to work when her stomach started to act up. She tried to hold it until she gets to the office but it was impossible so she parked the car and practically sprinted towards a public restroom. But it was too late – liquid shit came pouring out of her asshole and soiled her skirt and panties.