Mistress Roberta – Tasty Big Socks Breakfast-pov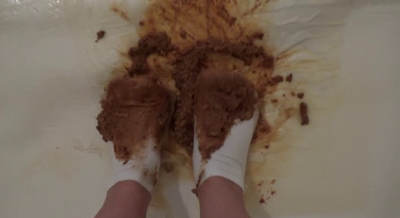 Today i do the regular breakfast first pee a big lake in wich i will poop after and after all this i soak my white socks into the pee and shit making them all brown for you to suck them clean and chew them until you take all the shit out of them washing them in your mouth as a washing machine.
Toilet Slave Eats Alina Shit
Toilet slave eats Alina shit
A True Mountain Of Shit
This short video is a must for shit-lovers: Mistress Melissa will produce an unbelievable amount of shit. She fills a whole plate! Do you really think to have the gut to watch such a video? But most of all … you'd be able to eat all that shit – flavored with urine – without vomiting?