Efro Big Poo Pleasure
Today I have just finished my workout and I tell you that I feel my belly really heavy and full of warm and soft shit! I'm wearing a pair of sweatpants and a signed black bra … I know you like to see me like that … I put myself on the floor with my legs wide open and I push … a big piece of shit comes out … you'll see my pussy open and my asshole … it's so big and soft … I can only moan with pleasure my friend!
6 Girls!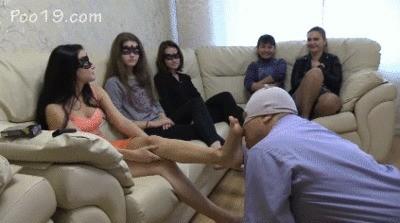 6 girls! He swallows even the stinkiest diarrhea of a beautiful girl! Girls enjoy 100% – first the slave kisses their feet, then they brutally beat the slave in the face, and then he eats their feminine discharge! They enter the room in turn and the girls do not know what portions of the shit the slave swallowed before them ..
Ruslanagreensilkpoop
Ruslana is hot running diareeah in sexy silk green pants;)