Red Tasty Messy Shorts
Oxana is pooping in her bew red tight shorts and teasing you with smelly socks.
Wanna Touch Me? Play With My Shit?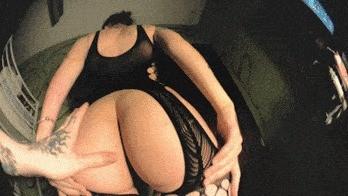 New UNIQUE video, feel yourself a participant in this hot scat copro show!) You can do whatever you like, slap on the ass, jerk off on my fragrant hole, and of course I'll give you a real mountain of delicious fragrant shit. It's just incredible, you'll see all my secrets, you'll appreciate my scent, and you'll taste my shit, you'll just go crazy when spreading my ass, and you'll bring your face closer!))
Going Through Scat Slave Training – Part 2
The mistress stands up and crushes some food on the floor, pees on it, and rubs the disgusting mixture on the girl's face. She stands up and pees some more on the poor girl, who's still smothered with the food. She fingers the girl's pussy and anus to bring out bodily fluids. Shit comes out of the girl's asshole a few moments later.