Blowjob Cumming And Ass Fucking After Slave Girl Shitting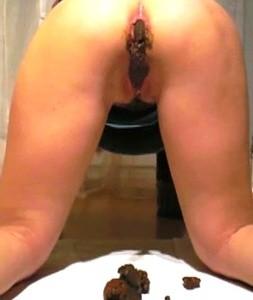 This movie have 2 parts. First a NICE BLOWJOB with a girl and her friend on the bed finished with a nice cumshot and then they going on the floor and continue with a dirty action with slave girl shitting and her friend fucking her dirty shitty ass. A very kinky and perverse couple who enjoy bdsm, oral and dirty action !
Lesbian Dreamgirls Into Scat
Watch these fantastic high class girls shitting into their mouths. Excellent HD quality!!
Youre Kellys Toilet
American girl.. kelly uses youre face as her toilet.. nice pov shot of this very pretty girl peeing on you