Naomi Masturbates And Enema
I love to play with myself and try to hold this water in my ass. Watch me spray shit chunks on the floor. Also look at more of my enema adventures in this video.
Rena Can't Take It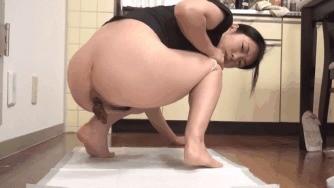 Playful fun with poop! But can she withstand the aroma?
Hayami 3 In 1
Pooping in the comfort of home 3X.