Kara Lee In Family Pee – Scene Two (hd-720p)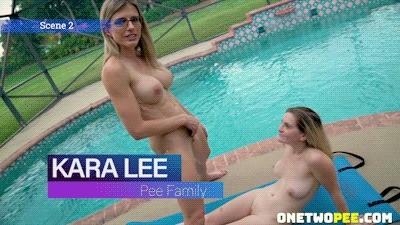 Cory is standing above Kara outside by their swimming pool, and they are both completely naked. Cory says it is now time for her to try and pee on their daughter!! She wants to give it a try and see how she likes it. You don't know how long I've been wanting to do this! Cory tells her daughter. A little bit of pee drips out, but she is too nervous to let all of her pee out on her daughter! So, Kara and her mom end up sitting down by the pool enjoying a glass. . Dad stands over them and begins to pee in his wife's mouth first and then he pees in his daughter's mouth next. After he pees in Kara's mouth, she makes out with her mom and the two of them swap Luke's pee back and forth in each other's mouths. When they're done, Luke starts fucking his daughter on the outdoor sofa again. He dumps his huge load on top of Kara's face and in her mouth; his cum is everywhere!! ALSO bonus footage featuring Cory peeing on Kara for the first time at the very end!!
Oxana Horny Shit 4 You
Oxana is loading a very horny shit for you today in sexy tights, which must be clean with yur tongue obligatorily.
Peeing On Her Tits
Peeing on her tits (JJ000351)