On The Expensive Yacht Pissed! Outdoor
Oha, if man leaves me alone, I like to do nonsense! Which I have done this time, I'll show you 🙂 Blank I've already pulled, already sitting outside, where everyone can see me! And then, off you go, the fat Pissstrahl on the expensive teak floor! PROHIBITED is just fun, only we 2 know that now .. or ?????
On A Plate On The Bed
I am sitting on my bed rubbing my boobs and i feel that i need to shit, so i take a plate and make a big shit on it while still sitting on the bed.
Shit Shampoo! – Non Hd Part 4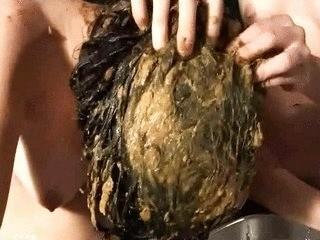 Liquid shit is all over the chick's hair! After the girl works the foul scat really well into the chick's scalp, she uses real water to wash the gunk off her hair!