Best Reward For You Is My Shit
Your mouth is a toilet to me. Do you understand this? Ofcourse you know.That means I wil use yout mouth as I want and when I'm done I'll kick you out. First you will carefully lick my shoes and kiss my beautiful legs. Also I'm not going to use toilet paper no more. So before I get up off from you, you will lick my asshole clean that way I know you're done flushing. If my ass is not clean I will cruel beat you with whip. You must have a regular breakfast and dinner is my SHIT. My delicious shit ! You're a toilet. A toilet dose not care how fast it comes out or how long it takes. Now do your breakfast well!!! I will control you!
Slave Faceshitting
I use a belt for the slave to be smothered by my ass (and my shit). I shit as much as I want on him. He's under my ass and tied down so tightly he's unable to move and can't escape. As he struggles and gasps for air toilet slave begs me to stop. However, I just keep smothering him…
Blondelightgreytights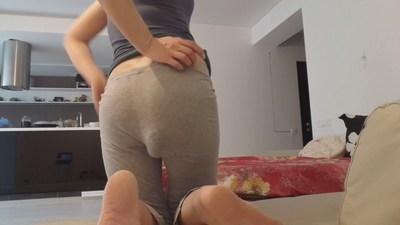 Blonde is hot pooping in sexy light grey tights, cumming, nasty pissing and teasing with nce soles!