A Whole Bowl Of Fresh Poop (mp4)

People have often a distorted idea of the mistresses, unjustly considered as heartless prodommes who are distinguished for their arrogance and bad manners. Conversely, the true dominant lady, has a strong maternal instinct and behave with their slave in exactly the same way as they as they were puppies to feed lovingly. A real mistress can't leave without food her slave! For this reason, in this clip, you will see Mistress Melissa produce a generous amount of fecal matter in a bowl for her potential toilet slave, for example… you. Please, enjoy your meal: fresh poop for you!
227 Jan, 30, 2016 Kaviar
You are born to have my shit into your mouth, you have not another reason of life. I say this today at my NEW slave when during us SCAT's session i do all my shit into his mouth.Italian language. MP4As I like all piano sequenza withouth cuts in the video, so you see all for 2 times from different point of view!
Surprise Surprise!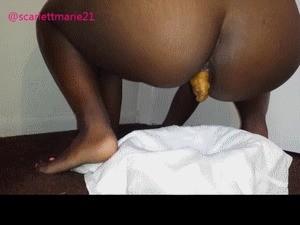 I have to poop (yeah, what else is new, lol) and I was thinking of giving you guys a little surprise…not revealing much but it's sexy!!!