Your Wife Makes You A Surprise
A Sexy scat roleplay – Your wife agree to invite your office boss at home for lunch. It's a very stressful time at work, you have a lot of thigs to do at office and you are so frustrated. When you come home, your wife is beautiful, she wears a black suit with high heel shoes, a very short skirt and sexy stockings. The atmosphere is very relaxed and your wife start to prepare a perfect Italian lunch with some organic apple for aperitif, chips, tea and wine. And sure some italian pasta! You have to go away for a few minutes. The atmosphere changes in a moment. She says to your boss: I saw in a deep web site that you are searching and extreme experience… I know you are looking for some very heavy thing … You want to eat the shit of a beautiful woman … well … I can give you all my shit but you have to promote my husband! Here she gets up he pulls away her stockings and a lot of pee and hot shit is put on a big ceremonial dish. The boss sit in front of her and take a little turd in his mouth… it's pure ecstasy. She rub the shit over her mouth: C'mon you must to learn how eating shit give me your tongue!… Your boss it's so excited… His mind going away and he sign the contract for your the career advancement!. He have been blackmailed in a delicious way. And now your woman have an insane secret.
Goodness Grace Is Bending Over Backwards!!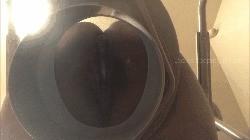 One thing is for Certain, everybody can't wait to see a new Grace clip!!! In this one you will see even her boo thang had to sneak a quick peek in the bathroom as she does her thing!!! Enjoy as Grace bends that Georgia Peach over right in front your face and spreads her hole nice and wide to release a nice mix of runs and solids into the toilet. A great mix of Ass, solids, and diarrhea!! Grace continues her ascendancy to the head of throne with this set!!
Perverse Femdom Session! Shit, Facesitting, Snot And Piss For The Slave! Full Movie
Here was the next toiletsclave with me to visit. And of course I did not know any more grace for the slaves. First I gave the slaves a Facesitting and he had to lick my dirty asshole clean! While he licked my asshole, I just pooped him a big heap, into his mouth. And I also had to piss and simply pissed at the big shit in his mouth! I also spat in his mouth and he had to swallow my snot and then eat all my shit! I fed him with a spoon so he had to eat it all! He choked, but that did not help him, since he could not go until he had eaten everything. I`ve humble him all the time and it`s horny DirtyTalk, from me, to hear! The whole nasty session you see from 3 camera angles!