Amazing Scat Threesome. Part 1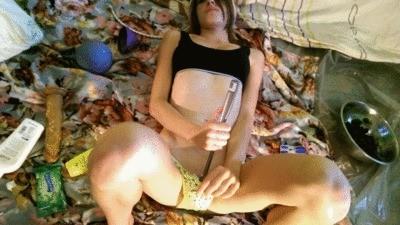 AstraCelestial team proudly presents. Introducing Lilith and Bonny in extreme scat BDSM actionIn this video you will see tonns of scat comming from the asses.. We have counter around 10 defecation acts. We used everything we had, enemas, tongues, grapes, fingers, hairs.. everything.. Shitting on hairs? Easy! Crazy anal play? Why not!When our insane trio are having sex – shit is flying to all directions. There is all kind of pervert scat activity in this video, Three of us enjoy having time together creating mess and filthy impressions all over around.Everything has to suffer with covering by shit – walls, sofa, floors, us. So watch yourself what happened with us this time.
My Best Shits 2
Did you enjoy the first "My Best Shits"? Then you'll enjoy "My Best Shits 2" even more! I take only the best shitting action from most of my old clips and combined them in one long clip. So the whole clip is just clips of me taking one big shit after another.I have taken all the best & huge shits from Broken Toilet 8, 9 and 10 for this clip. From the deep ass licking performed on me as well as the massive shit I took in my slave's mouth in Broken Toilet 8 to the huge soft shit explosion I had in his mouth in the bathtub taken from Broken Toilet 9 right up to the huge shit swallowing scenes from my other best seller Broken Toilet 10.If you would love to see all these scenes in one clip without the whole "story lines" then you should buy this one because in "My Best Shits 2" it's the best of both worlds 😉 You know the saying "Put your money where your mouth is" Well I say: "I put my asshole where my slave's mouth is" 🙂
Toilet Slave Training Extreme, By Tina And Rosella!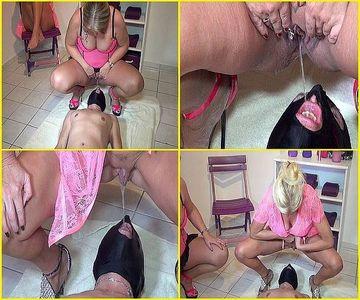 A user has written to me and Tina, and wanted that we train him to toilet slave. Have invited him into our fuck-Urbanization and made him to our, living toilet. We both have so much pissed him into his slaves mouth, he could hardly. But he wanted to swallow our piss, so there's no turning back! He probably had not expected that it was a gross amount as he had to swallow. While we filled him totally off he was also humiliated verbally by us and then had to lick our pussies clean!