Guy Gets Peed On In Game Show – Full Movie
He's looking for some TV time so they strap him down the stretcher and attached tubes on him. The pretty girls on the show peed on the tubes to funnel the liquid directly on the poor guy. He doesn't seem to mind drinking and being drenched in pretty girls piss.
Chocolates Sausage For A User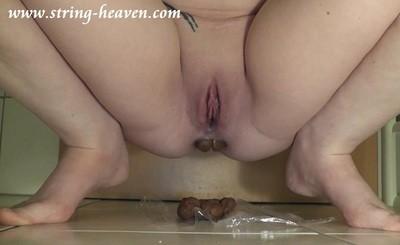 You have wished my hard chocolate and you'll get it. It was an incredible feeling to squeeze them out of your ass. I did not feel any of the chocolates sausage and enjoyed. That was almost better than sex * fg *
Slave Test 1
A newcomer came to Mia, I tested him a little bit and started soft. At the end he got my piss.