Mistress Roberta – Shower Shit With Peperoni And Corn-pov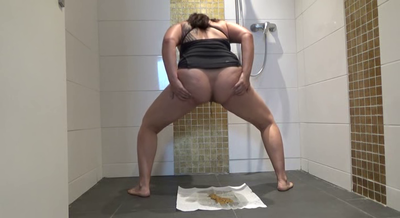 Today i get into the shower room and i start to prepare your breakfast first peeing on the floor but also on my hand and after i turn around and shit a big portion of poop just good to be eaten very smelly with corn and peperoni inside i gather it all in one place so you can see it all nice and after i give you my smeared ass hole to lick it clean i also wipe it after and give you an nice close up of your tasty breakfast so enjoy .
Mistress Roberta -standing Feeding Day-pov
Today i took my sexy mini dress and i feed you standing letting you see how the shit falls from high directly into your mouth after follows the pee, and i wipe my ass good and show you your creamy tasty food ,enjoy!
Mistress Gaia – Extreme Total Wc Slave – 1st Part
This human toilet came from afar to see me … he will be gratified by My shit but also my bitch will participate … who instead of piss in his face, she will fill his mouth with other, this is a real human toilet, he will eat everything that it will be given!