Toilet Slave Training Ep.1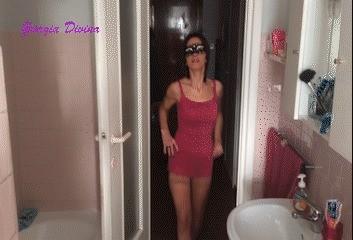 The Mistress decides that for the slave is the time to become his toilet. Thus begins a long training on more bets that will bring the slave to be a total toilet for the Mistress.In this episode, the slave is made to kneel in front of the toilet and starts getting comfortable with the golden rain of Mistress
Kinky Schoolgirl Punishes Old Professor – Part 2
She blows her nose and aims her sticky snot at his face. She sits on his couch and makes him remove her boots. She shoves her smelly feet at him and makes him lick them.
P – Mw – Pee In Mouth – Mix – 01 – A – Hd 1280×720
HD 1280×720, time 6:23. Weronika pee to mouth of her human toilet.