Shit In Tights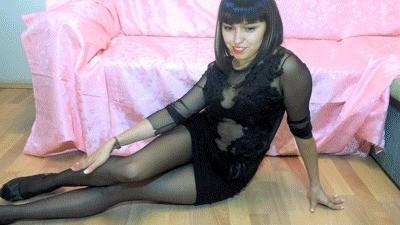 Feels great to feel a tight Pantyhose around my feet, my legs and especially when my poop is stuck between my buttcheecks and this pantyhose! Right after i start to poop in this beautiful black pantyhose. I feel how my Poop doesnt have much place to escape, so its search his way down to my pussy. I start smearing it abit inside of the Pantyhose. Then I give that shitty pantyhose to my toilet slave. He has to clean it after. Have fun watching!
Bodystocking Shit
The huge text in the free preview/GIF is NOT in the video. I walk in wearing a sexy black bodystocking and apologise for not shitting in front of you for so long. I know how much it turns you on. Why don't you take your cock out and jerk off while I shit for you? You see this nice big hole in the ass of my bodystocking? I'm going to shit right through it. I get into the doggystyle position and push out quite a big load of slightly wetter than usual, soft shit. Then I show you my dirty ass and the big pile I made on the floor. I promise I won't leave it so long before I shit in front of you again!
Missys Outdoor Shitting!
This is whiteskin Missy, she is a kinky and dirty waitress performing wonderful turds in front of the camera!