Gina Full Frontal Big Turd…
Sweet Gina produces a MEGA LONG TURD….
Special Use Toilet Part 3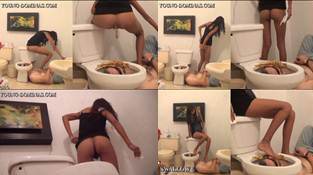 Girls Uses Man
Long Turd In Public Toilet
This time you will see Melissa in a public toilet, which invites you to clean the toilet. She likes to shit in shopping malls and its creamy sauce goes everywhere. Look at her creamy sauce in a huge amount, accompanied by pee and fart.