Honey Brown's Labor Day Werk Out!!!
Enjoy as Honey Brown Expunges her Labor Day weekend Cookout Meal! Enjoy as she describes what she ate while getting sweet relief in two clips!! She squats and hovers over the bowl so you can see her usual big logs as they fall out as well. Big dinners lead to great Mega relief!! Plenty of peeing and pooping action!!
Fierce Fire Power Splatters Slaves Face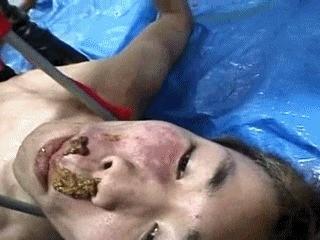 Her slave is tied with his legs bound tight and in the air. His booted mistress is armed with a whip should it be nessessary to flog her pathetic slave. She squats down and brings out her slimy shit with power and it splatters across the slaves face and covers his nostril so the slave is unable to breath! At least he gets a good smell of her sweet shit before using his fingers to move the shit from his nose and into his mouth before he eats it and swallows her full payload!
Kinky European Couple Play With Shit In The Bathroom
Kinky european couple play with shit in the bathroom