Los You Piss Horny Bitch Catch My Piss – Pure Golden Shower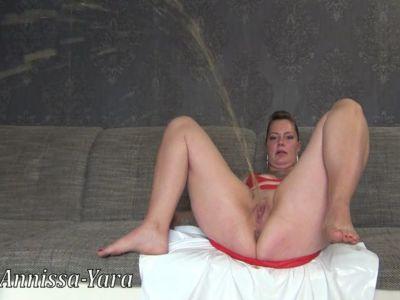 Come you little piss horny bitch and squat down in front of me and catch my fresh piss on which I shoot in a high arch on you. Don't you catch them properly or leave something on the ground because you will get a fat punishment from me. Come on and make the floor nice and clean.
Hired Human Toilet For Private Party! – Full Movie
This is not your ordinary bachelorette party. He is going to be paid an insane amount of cash for this gig, but he was not prepared for what's in store for him! As a human toilet, he is restrained to the portable toilet chair and expected to take whatever's coming to him. The girls enter the room, one by one, and takes turns sitting on the chair, over his face. The first batch of girls flash their tampons, still inserted inside their cunts. The second batch of girls are the shitters; they sit on the bowl to scat on his face, with a generous helping of piss. He takes it all in, all the piss, shit and tampon sightings he can stand.
Rosella's Shit Parade! Part 2
Rosella's shit parade! Part 2: Here you can see just horny shitting and how I express my delicious shit out of my ass! It is also included a scene where I shit on a resting place in my pantyhose!