What I've Eat?
This time I place my camera at the different position.You can see how my shit is falling down at the plate.At the end Im gonna show You my dirty ass, and this big shit from nice closeup.
Having Fun With My 2 Toilet Slave! – Part 4 Movie
Now wait, I'm farting? ooops my shit are dropping.. EAT IT EAT IT!!! Ok well, I shall feed you instead.
Scat Blow Job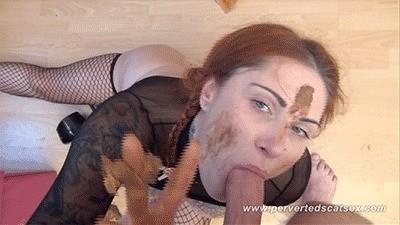 Tallulah gives her Boyfriend a dirty shit Blow Job and at the end of the clip you see the cum on Tallulahs dirty scat face