Sweet American Shitgirl Brownie
This is Brownie a true Arkansas Girl that loves to poop and pushes out fantastic turds and crops!!
Full Toilet For 2 Girls In The Sauna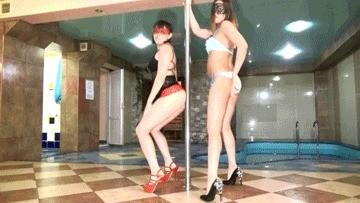 Girls like to humiliate a slave in the sauna and use him as a toilet. Adelina leads the slave on a leash like a dog and makes him sniff their smelly asses. Alexandra laughs at the slave and spits in his mouth. The girls suffer for a long time and din't go to the toilet since yesterday to feed the hungry slave. Girls filled the slave's mouth with delicious diarrhea and made the slave eat all shit and suffocate from the smell. The slave was very difficult – but he likes it!
Lexees Biggest Turd….
This girls and her shit is a 100% jerk off guarantee, you havent seen a hotter girl shitting…