Domi And Kimi Shiting Self Filmed Session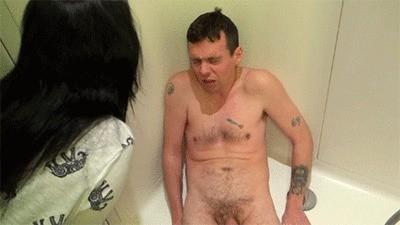 A pathetic slave is lying in the shower cabinet, and he disgust the Cats so much. They take turns in filling his loser face with spit. Kimi place her ass over his mouth, and serve him a real meal directly from her ass. He is eating, but it goes so slow! So she put on some glove, and start feeding him, so he does not miss anything form his meal.Domi goes next and make sure to place a few logs in his mouth to. He is not leaving the room hungry for sure. When she is done, she place herself over him, and piss in his mouth and on him. Now he should smell like a real toilet!
Cute Webcam Girl Poo And Vomit
Sexy young girl in first part make some dirty shit for you. She get it with dildo.
3 Poop Compilation Vid
Scene 1 – I've Been Taking My Iron Pills All Week & I Wanted 2 Show You How Dark & Dirty They Make My Poop Look! I Just Had 2 Turn My Cam On Real Fast & Capture This Quick Shit. Close-Ups & Everything! Do You Like My New Dark Chocolate? Want A Taste? ;)Scene 2 – I Prop Myself Up On The Side Of The Toilet & Take A Tinkle & Then Poop. Nice Rear View Of My Ass & Growing Bush ;)Scene 3 – I Need 2 Get Your Poop Ready 2 Send To You In The Mail. I Sit Down In A Chair & Poop Into The Container That You Will Be Licking My Chocolate From 😉 Close-Up Of Your Chocolate Treat At The End!