A Lot Of Shit
A lot of shit on my sweet italian bidet… then we take it on a scales for food and weigh it … how much will it weigh? Do you want to make a bet?
Cruel Mistress Punishes Him With Shit On His Face! – Part 2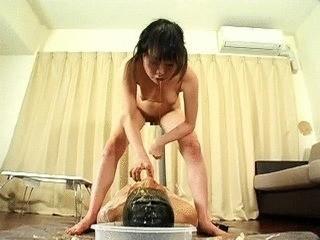 She sits on his shit-filled face and makes him lick her asshole clean. Not contented with this, she pisses on his face and body and then pukes all over him for good measure.
Mouth Filler 720p
Mistress Missy fills up the toilets mouth with some nasty soft turds. As an added bonus we put the shitting action in slow motion so you could hear all the sounds and see the shit really bury his face.Will be available in 1080p HD 720p HD and Iphone/Ipod formats.