Tina Blade Shit Sandwitch
Tina Blade shits such a big load that the slave can not eat all at once. She takes all the shit left on the floor with a spoot and put it inside the sandwich. Princess Nikki piss in a glas, so the shit eater picnic is ready. All the time he is eating the shit sandwich Nikki teases him with very dirty talk while tina shows him her pussy in a very sexy way.
Kinky Assfist And More..
alone at home, a mind full of naughtyness and a butt full of sh.. 😉 #assfist #scat #pee #licking
My Mistresses Piss, Puke, And Shit All Over Me – Part 2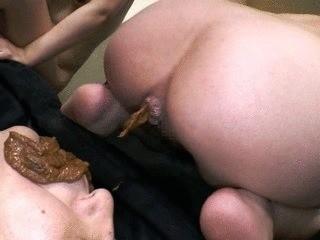 I feel warm piss showering my body and they empty their bladders while squatting over me. Then they squat over my face and ejects sticky and smelly scat right into my open mouth!