Drink My Pee Slave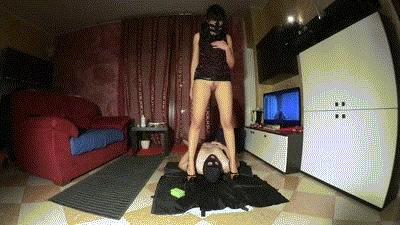 I love to pee in my slave's mouth… And of course he must swallow it all!
Punishing Naughty Slave!
You have been very very naughty and you deserve an extreme punishment! Here your Mistress pissing on you while you are helplessly lying on the floor. You wait for more punishment until she shitted on your mouth and uses a thong to pick up her spillage on your face and she makes you EAT all her feces!
Toilet Slave Training Extreme For 19 Year Old Boy! Part 2
Here in Part 2 of the training of a 19-year-old boy for all-absorbing toilet slave, it will be even more perverse. At first I spit into the mouth of the slave and he must swallow my drool before I shit him a giant pile of shit in his mouth. Then I fed the slaves with the shit that is not landed in his mouth and smeared his body with my shit. As a reward, he has swallowed everything, I have blown his cock until he squirts in my mouth!