Man Served With Fresh Piss And Feces!
After a long day at work, this woman wants to come home to a warm meal, but what greeted her instead is her husband lying on the floor and sleeping! Infuriated, she takes off her lower garments and then urinates on his face! This immediately caused him to wake up, but caught off-guard, he ends up staying still and grasping for air! To make things worse, she later follows it with defecating inside his mouth, leaving him with no choice but to eat her feces!
Tied Lady Covered With Her Feces! – Part 2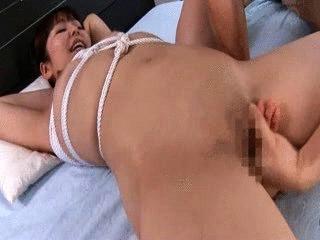 To further make the pleasure unbearable, the man starts using a dildo on her pussy! Though, instead of cumming, what the woman does is accidentally pooping on the bedsheets! Infuriated by the mess that she made, he ends up picking up her feces and then smearing it all over her body! In no time, almost every inch of her skin is covered with her poop! By then, she is left alone in the defenseless and pitiful situation!
Girl Shit.
Girl shit.