Luxury Video 2! Very Close!
Luxury video 2! Very close! Today, the toilet slave has experienced a lot of pain and suffering! The girls really kicked his ass. For each blow he blessed the lady and shouted – THANK YOU HOST! It was very painful for him, but he closed the pain in himself so that the girls took off the stress and enjoyed the process! Girls have played enough, but they still want to shit – now they send him to the kitchen so that he prepares for his fate of the female toilet. And now he is a servant for the dirtiest women's affairs ..
Alina Is Powerful Pooping In The Evening After Work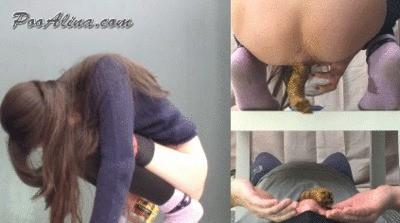 Alina is powerful pooping in the evening after work
Dirty Pool Piss Party!
When my friends sat in the hot tub, I wanted to sit down with them. But before the jacuzzi, I was stopped by 2 guys, because the 2 had to piss. I had to squat to the bottom of the pool and the two pissed me at the same time into my mouth. While I swallowed the piss of the two men, my girlfriend TexasPatti sat in the whirlpool and had to pis,too.. And because she did not want to go to the toilet, she simply used another guy, who was also sitting in the jacuzzi, as a living toilet, pissing in the jacuzzi, under the hooting of the others, into his mouth. He of course had to swallow everything, so that the jacuzzi also remained beautifully clean!