Wall Shit Spray
Title says it all. This video is naughty. I shit all over the wall! Sprayed!!! Made myself come and pissed and this shit is beautiful.
Daily Dose 2.6.16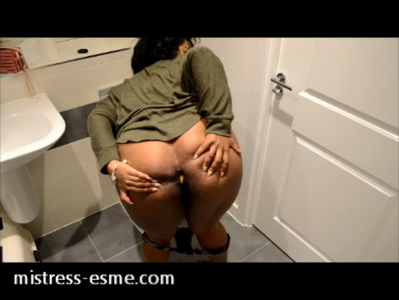 It has been awhile but felt like sharing myself on the toilet after a long day of filming. I really need a good tongue as it felt like my ass would never get clean.
College Girl Libbys First Time Ipod/iphone
Mistress Rayven put the word out that she was looking for more women to shit on her toilet slave. Young petite college girl Libby answered her ad and came by to take a nice messy soft smelly shit in the toilets face. After shitting in the toilets face she wipes her cute ass and leaves without a word. This clip has an added slow motion and sound bonus at the end. You can hear every noise out of her shitting ass and every plop that hits the toilets face. Will be available in 1080p 720p and Ipod/Iphone formats.