145 Facesitting Toilet Hole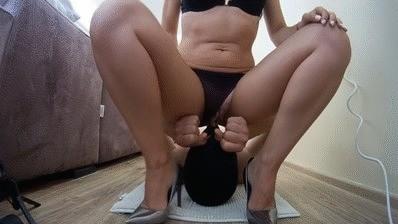 Right after I wake up I have my slave eating my pussy… There are not many things better than morning lick! I love to use my magic wand while he licks my asshole and soon enough I have a powerful orgasm! Oh GOD, this makes my ass so loose that I want to use him as my TOILET! Yes, he is going to take his natural position, which is like a toilet seat for my GODDESS ASS! I want his mouth as close as possible to my asshole, sealed to my hole so nothing can escape! He has to take and swallow everything! You too if you are serving me by any chance toilet! I am using my full weight to keep his mouth right on my asshole and keep feeding him until I am finished! He has to do one last task – cleaning my asshole with his tongue! He is a really good human toilet! But I am sure you can do it better, so write me and beg to serve me a toilet!
330 Grams Diarrhea Session
At Easter, I poop you a really big egg: nearly 330 grams have come together at the end in a long, arduous session in which my irritable bowel tried to do a full emptying. About 15 minutes I've needed, but cut together for you the most important sceenes. 🙂
Egg And Shit (hd)
Hi Guys!Today I thought, that shit I mix with an egg, and smear on my body. Before I peed in the plate, then I put a small tomato in my ass, then I push it. I was sticky from the shit and the egg. I enjoyed it!