Wild Wedding Night For The Bride! – Full Movie
This is a wedding night like no other. No rose and champagne in this shit because shit is what the bride gets, literally. The nasty groom has his own way of marking his territory. Once settled in the honeymoon bed, he didn't waste time shitting on her – her face, her hair, her face! Submissive bride takes it all in, not protesting as shit gets into her body and dress. Not satisfied with the mess, her groom calls in his groomsmen to join in on the fun. They take turns spreading shit all over the bride until she and the bed is a disgusting sight of shit and sperm.
Tabatha And Her Shitting Girlfriends
Sweet Tabatha in her first ever shitting scene, + 4 more girls doing fantastic turds!!!
Look, There I Ropes You The Shit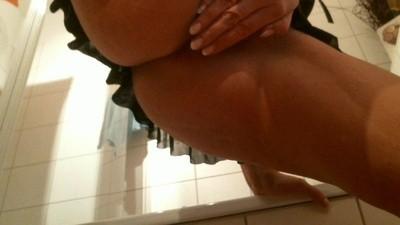 wide just for you 🙂 camera to view from below upwards 🙂 legs, standing, i poop on you … not long to remain on YOU PIECE … vieeeeeeeeeeeeel fun