Scat Goddess – Great Morning With 2 Shitty Meals
Scat Goddess has finished another movie today. She was so full that she filled the slave's mouth twice. First she sat on the armchair and the slave opened his mouth under her divine ass and swallowed her shit. Then she took him to the kitchen where she filled a glass with her shit and started feeding his slave, smoking at the same time. She also applied a trampling correction and finally dropped the cigarette into the shit in the slave mouth. A superb movie to have in your personal collection.
Feeding My Slave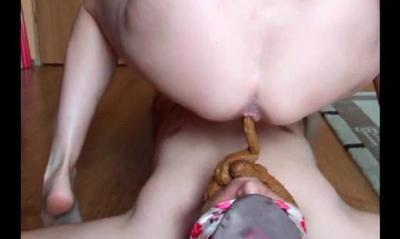 Taking a shit in my slaves mouth and lets him eat it.
Toilet Bowl With Head Locked Part 2
Girls uses Man