Messy Bath!
For this couple, getting in the shower is a totally different experience. After feasting on his wife's juicy tits, he parts her equally juicy ass and stimulates it to produce wet and sticky shit! She shits on him, right on his eager face, and he eats her dump as hungrily as he would eat his favorite steak! He scoops some of her shit and smears it all over her voluptuous body! After going down to eat her succulent pussy, he makes her sit on top of him so her shit-smeared body can fuck him cowgirl style, right there in the bath!
Young Girl Alina Pooping 04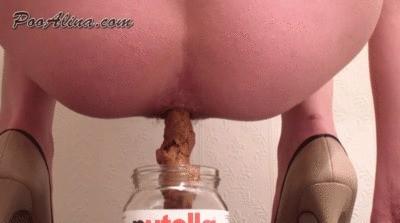 Young girl Alina pooping 04
Fat Log 720p
Curvy ebony Latoya comes by and drops a thick fat log. Will be available in 1080p HD 720p HD WMV, and Iphone/Ipod formats.