Messalina In The Cap Hd 2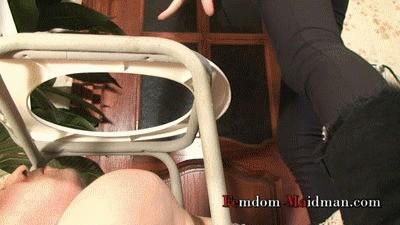 Scat domination.
Two Toilets For Three Ladies
Rosella brought her friend Mara-Martinez to Contessa Calucci. Mara was announced as an enthusiastic donor of pee and caviar. Since a toilet could easily clog, Contessa has a second toilet slave for security. In hindsight, a good idea. Because the portions of pee and shit that donates Mara, are well worth seeing. In any case, both slaves have plenty to swallow than Rosella, Mara and Contessa shit in their mouths.
The Hungry Slave
Would you like to be locked up in a bathroom from 8am to 8pm with only water from the toilet bowl to sustain you? Our slave did it. Now, in the evening he is hungry and desperate to eat. We have just cooked chicken with Dijon mustard, however, he can only look how we savour the food. It was cruel to taste the meal in front of him while he is hungry. When we finish the dinner we decide to spit on him. He has received more than 50 loogies but we think that it is not enough to satisfy his hunger, therefore, we take a shit for him, at least he can now taste our waste.