Attention Toiletlicker!
I will teach you to clean the toilet well! If necessary with your tongue, so that you learn it. Lick off the spatter and remains of one week and put your ugly face deeeep into the toilet. Gosh, how nasty you are!
Eat My Poo Brownies!!!
One of my fans asked for some of my delicious poo brownies so of course I had to oblige! Come watch me take a very big shit into a bowl and proceed to add it to the rest of the ingredients…what comes out of the oven is the most delicious poo brownies you've ever dreamed of tasting! I order him to eat every crumb and of course, he loved it!
Kates Shit The Xiu Order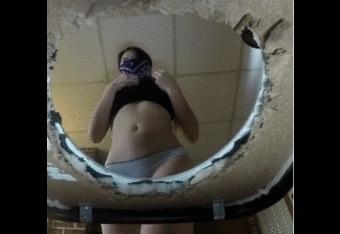 Pretty little kate has retaining shit for 2 day for make the Xiu order the biggest possible, it was a success. 🙂 You can order the kate poop too