My Husband Is A Pimp & I Punished Him! – Part 4
I moved him into the bathroom to clean him up but my insides are still full and I needed to unload more, fuck the toilet bowl. My husband is now my fucking toilet!!! THERE YOU GO!!! HAVE IT ALL..
Gangbanging A Nymphomaniac – Full Movie
This bitch loves fucking so much she needs more than one dick to play with at a time! So she meets up with her regulars, pathetic older men who lives for younger pussy. In an abandoned building, she lets the men suck and fondle her tits and cunt. They line up before her so she can suck their cocks one after the other. She lets them fuck her doggy and then she lies down on the floor and lets them piss at her slutty body!
P – Mw – Drink My Pee, Lick My Dirty Feet And Swallow My Spit – Full – 03 – A – Hd 1280×720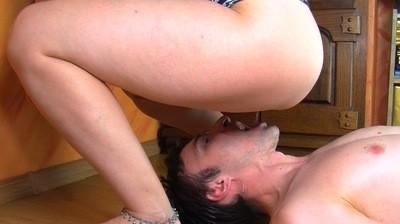 HD 1280×720, time 17:29. Weronika has good day. Her personal slave licking her dirty feet and drinking her liquids when she want to pee and spitting to his mouth.