Girls Hid From The Toilet Slave!
Girls hid from the toilet slave! The girls hid in the apartment, the toilet slave must find them. But girls do not want him to find them, because they despise him! In response, they beat, kick and spit in his mouth! Girls strongly want to shit and having played enough they use the toilet slave for the intended purpose!
My Shit Is Your Reward!
I think you have done a good job my slave! The house is clean, so you deserve a little reward. I know you desire my precious champagne, so get under me and get ready to drink every precious little drop that comes out of my beautiful pussy! This is your desired reward for a job well done! But I have more for you! You need to eat to, so get ready to eat my shit little worm. This is your meal today, because I expect you to do more work! To work well you need to eat, and my shot is full of energy for you! So eat all my gifts my little toilet!
Toilet Slave Pukes And Pukes Part 1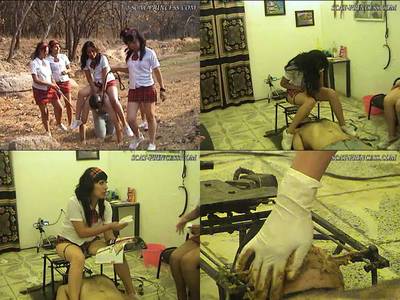 This Movie is also an older one, but very nice. The Slave still had his Break in Period as a Toilet and still puked and puked, especially in this Movie. Part 1 is great. English Subtitles