Mistress Gaia – Looser Cock
This slave is a perfect human toilet ? he eats my chocolate and drinks my piss completely, without complaining, in fact he is excited when he does it, but now I want to stimulate his dick … but it will be very disappointing!
Cult Makes Girls Shit On Each Other! – Part 2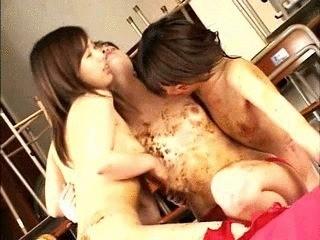 They order this girl to suck on the other chick's shit-smeared nipples. This she follows gladly and ends up doing more shitting and more shit-eating that lasts for hours!
Short Times Piss For M.
You want to see my body, are already addicted to me, my Stimme..meinen breasts, my tattoos. Here I am again for you! Look at how I stand naked in the tub, legs collapse or drift apart and do it'm running for you. Lust..auf me ?! I know!