Mistress Gaia – Scat Jeans
ITALIAN SPOKENCUSTOM REQUEST – Admire the perfection of my ass while wearing my favorite jeans. Watch as these pants highlight even more the beauty of its form. And once you take off your jeans, look how much shit my wonderful ass can produce!
Ebony Jewel's 'the Fart Of The Deal'!!!
Ebony Jewel Takes you behind and in front of the scenes for making a special video!! Enjoy in this clip as she negotiates with a fan before making the clip. She is after all a famous Adult Film Star and doesn't want her fanbase to think differently….She gets an offer she can't refuse and next thing you know – BAM!!! She's making her next classic EFRO video!! Enjoy as she comes in a killer black mini skirt and shakes that monster booty a bit before taking a big dump on a plate!! As a "reward" for her stinky plate, enjoy as she drinks out her water bowl like a good kitty. Another Great one from one of my favorite stars!!
Toilet Slave Banana Butt Baking Vid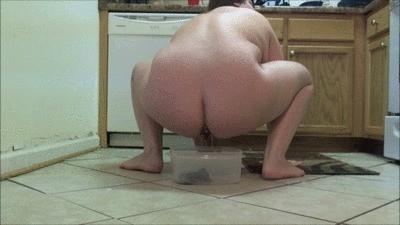 @ 14 Min ? Are You Ready To Be My Little Toilet Bitch? Do You Want To Lick All My Chocolate & Drink All My Lemonade? I Know You Are 😉 HAHAHAHA! It Amuses Me So Much 2 Know That I Am Going 2 Be Serving You These Treats. Mmmmm?. I Bet You Are Salivating Thinking About It Right Now. Bow Down Cunt. I?m About To Make You The Best Little Toilet Slave There Is. Watch As I Take A Big Fat Shit & Piss Into A Mixing Bowl While Continuing To Verbally Humiliate You. Then We Mix All The Ingredients Together For Your Sick Fucking Treat. Off To The Oven Your Treat Goes Next Where You Don?t Have 2 Wait Long Until I Am Quickly Pulling It Out Of The Oven. Don?t Spluge Yet Slut! You Haven?t Even Seen It Yet! Mmm? There It Is. Take A Nice Close Look At Your Nasty Treat. I Bet You Can?t Wait To Gobble It Up Like The Dog That You Are?