First Dump Of The Year
Big booty scat goddess Madame Du B shares her first sloppy and smelly dump of the new year for you to ogle over. Be sure to see, tribute and follow the bootyful on Twitter @Ms_Du_B. You can now get Madame Du Bs delicious chocolate treats sent to you for your eating enjoyment.
I Can't Hold Back Shit Anymore!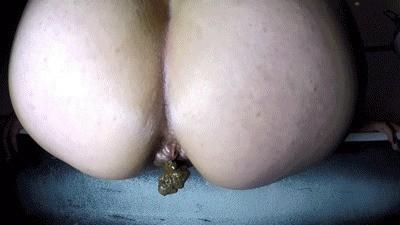 Hi there, my real live toilet. It's time to serve your mistress. It's time to feed you! You're such a pathetic loser, just laying there under my ass waiting for me to shit in your mouth. You'll never amount to anything. You'll never get such girlfriend like me. When I'm done with you the only way you'll be able to get an erection is with my shit in your fucking mouth. Open up your mouth wider. And even wider! I'm gonna fill it with my smelly shit. I'm gonna cover your ugly face in shit. I'm gonna use you for the rest of your life. All you'll ever be is a human toilet.
You Are Toilet Slave !
Over 25 girls piss on your face ! You are a Public toilet slave for girls !!! Filmed from bowl toilet, each girl piss on your mouth !!! Drink Slave !!!